I was recently going through pictures that I had clicked in the past 12 months. As I did so I came across pictures I am in awe of today. This post is a collection of some of those pictures.
About these pictures
(Or click here to jump directly to the pictures)
I've shot them all on my iPhone X. I've cropped some and rotated some a bit to make sure that they are not tilted. But I have not edited them beyond this. I have not applied any filters or changed the contrast etc. My goal when I take a picture is to preserve that moment to see the picture again later exactly as I saw it. Of course, I've made the implicit assumption here that how my eyes perceive something and my phone camera captures it are adequately similar. Also, I feel that if I make even the slightest edit to my picture like such as changing its contrast or brightening it - that picture is sufficiently so far removed from reality that it might as well be a cartoon sketch.
There's some degree of serendipity involved which led to each picture. In almost all cases I've taken the picture on a walk that I went on on a whim or when I was going somewhere, whether commuting to work or intentionally to a tourist spot or to do some recreational activity, and I just looked outside outside the cab window or kept my eyes open and remained In the present on my walk and saw a sight I wanted to capture.
So, in conclusion, this post is a collection of pictures from the past 12 months that looking back I'm proud I clicked. It's not a collection of pictures of moments of pride or happiness from the past 12 months. This post is also a collection of pictures that I had taken during my travels in the past 12 months. However I don't intend for it to be a travel diary by any means. I don't want to write a travel blog. At most, perhaps someday in the distant future, I will write a series of city-by-city reviews of the American cities that I've visited.
The Pictures
Skylines of great American cites / Pictures of American prosperity / Capitalism creates a beautiful world / (I couldn't choose a title)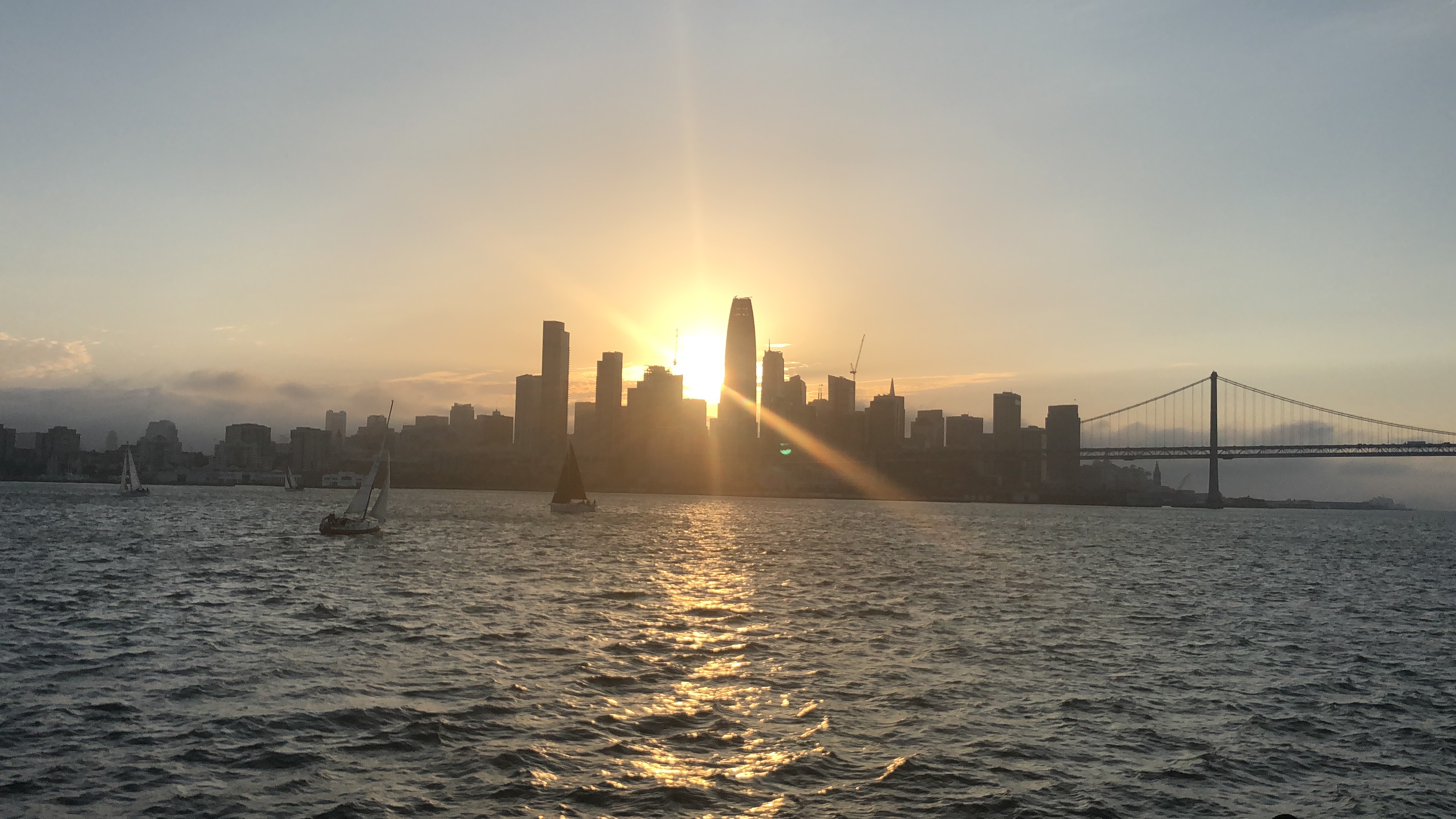 San Francisco.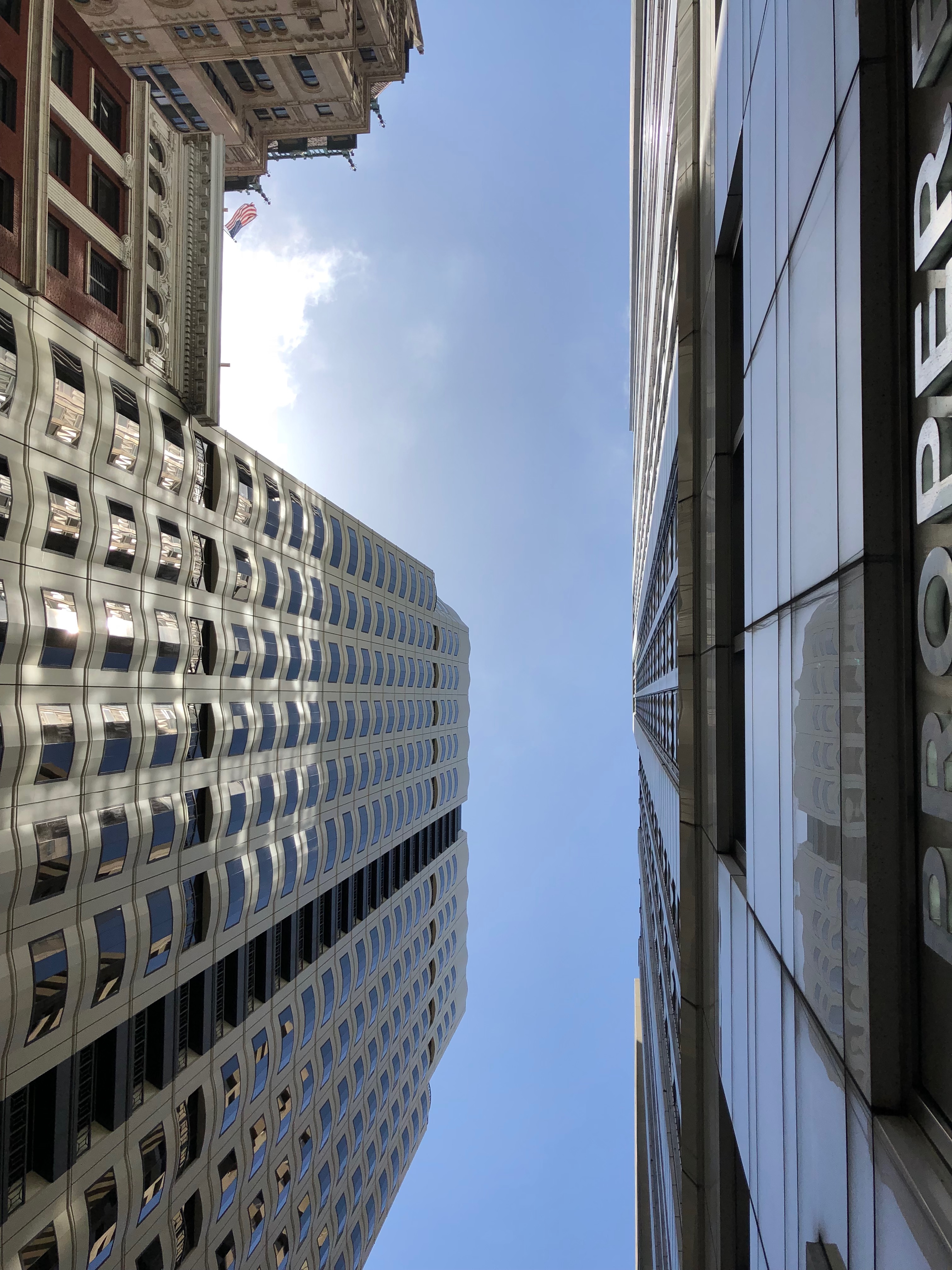 I was walking in Sf downtown my first weekend there after I had arrived in the city. After having spent a semester in West Lafayette, IN, it was therapeutic to be in a densely packed urban environment.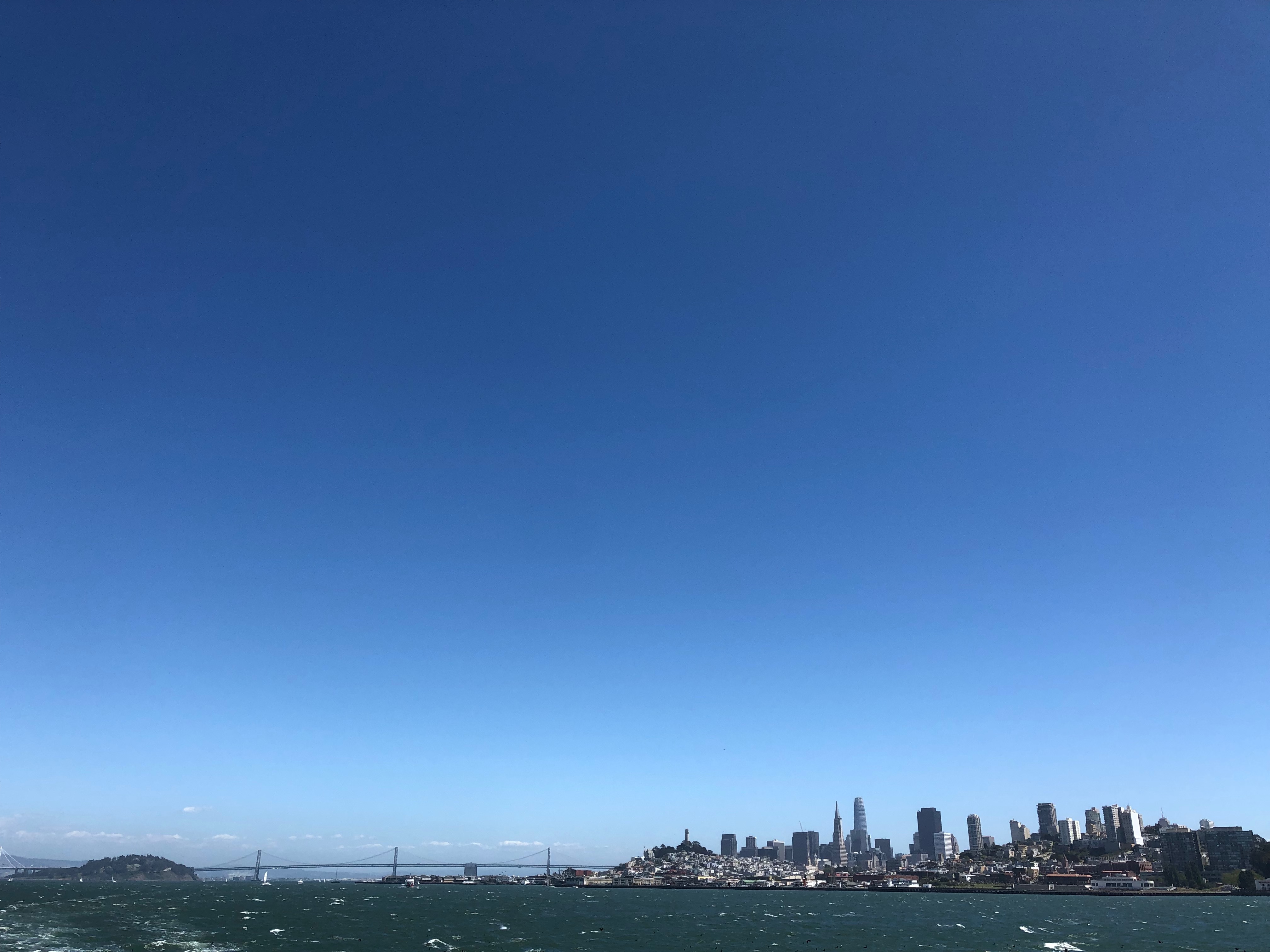 I took this picture from another ferry. There was no plan to go on a ferry. We were at Pier 39, saw a tourist ferry ride being advertised, decided to go on it. The color of the water, the sky, the city skyline and the bridge all make this picture.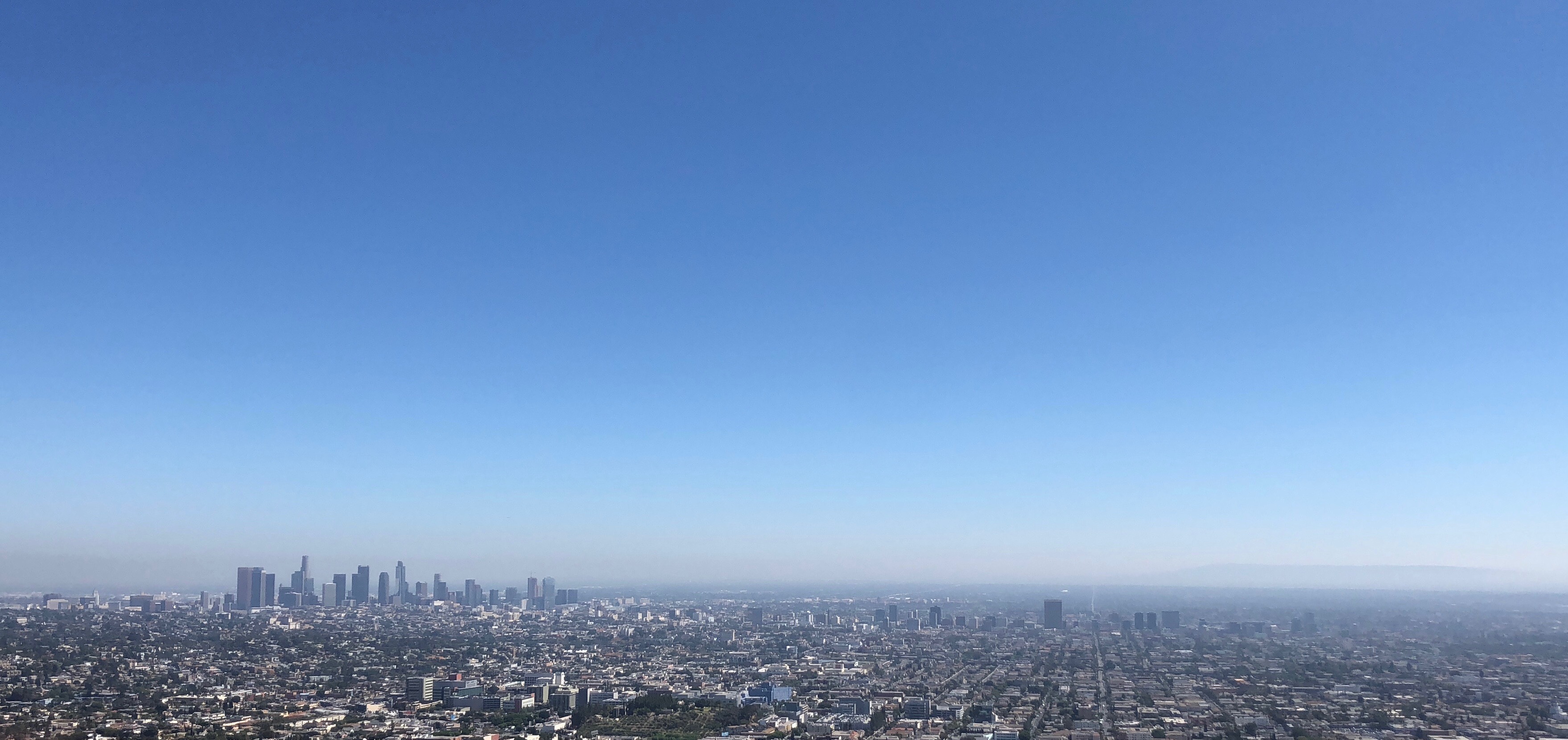 LA skyline.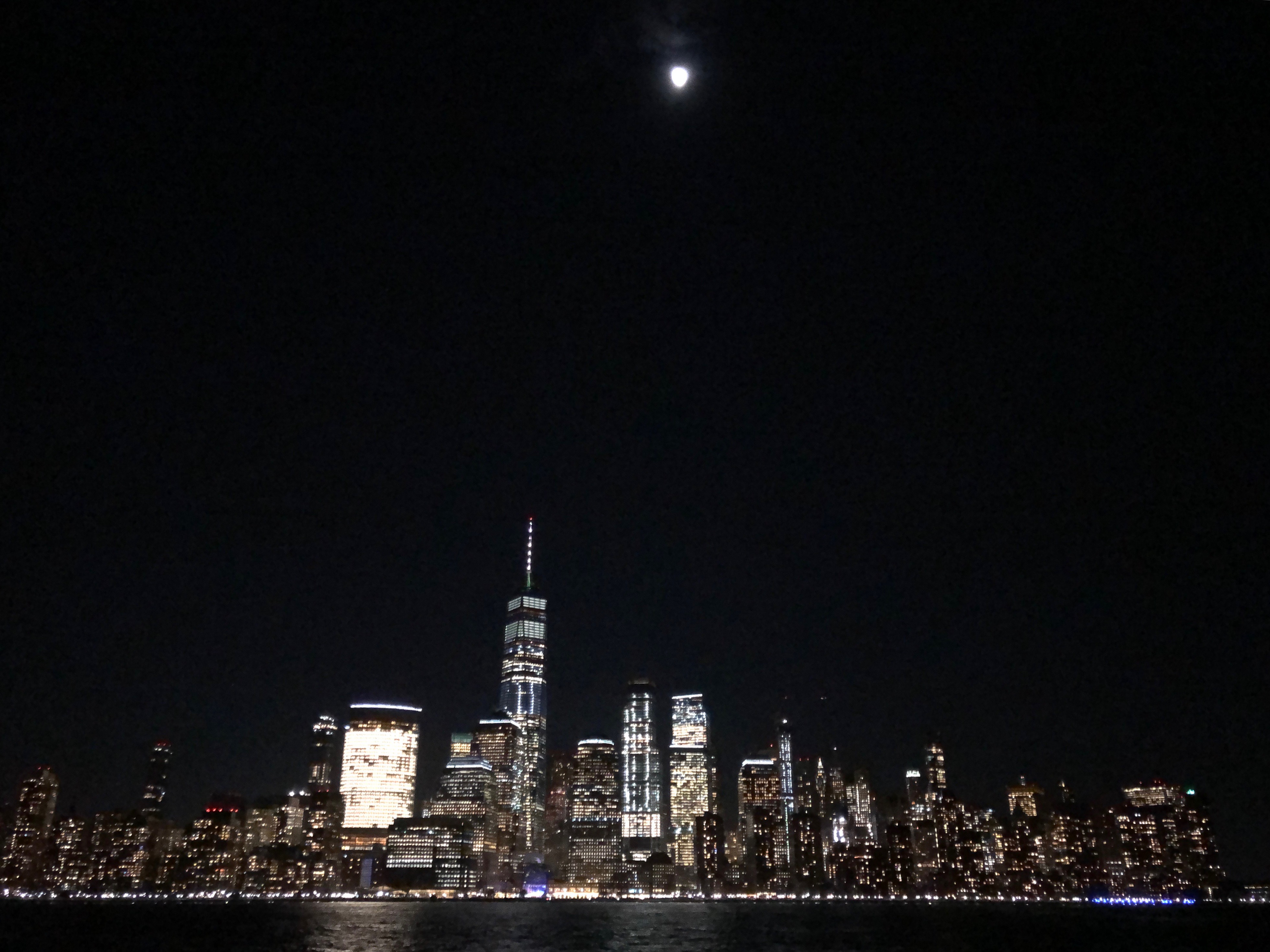 The greatest view in the world. Manhattan skyline.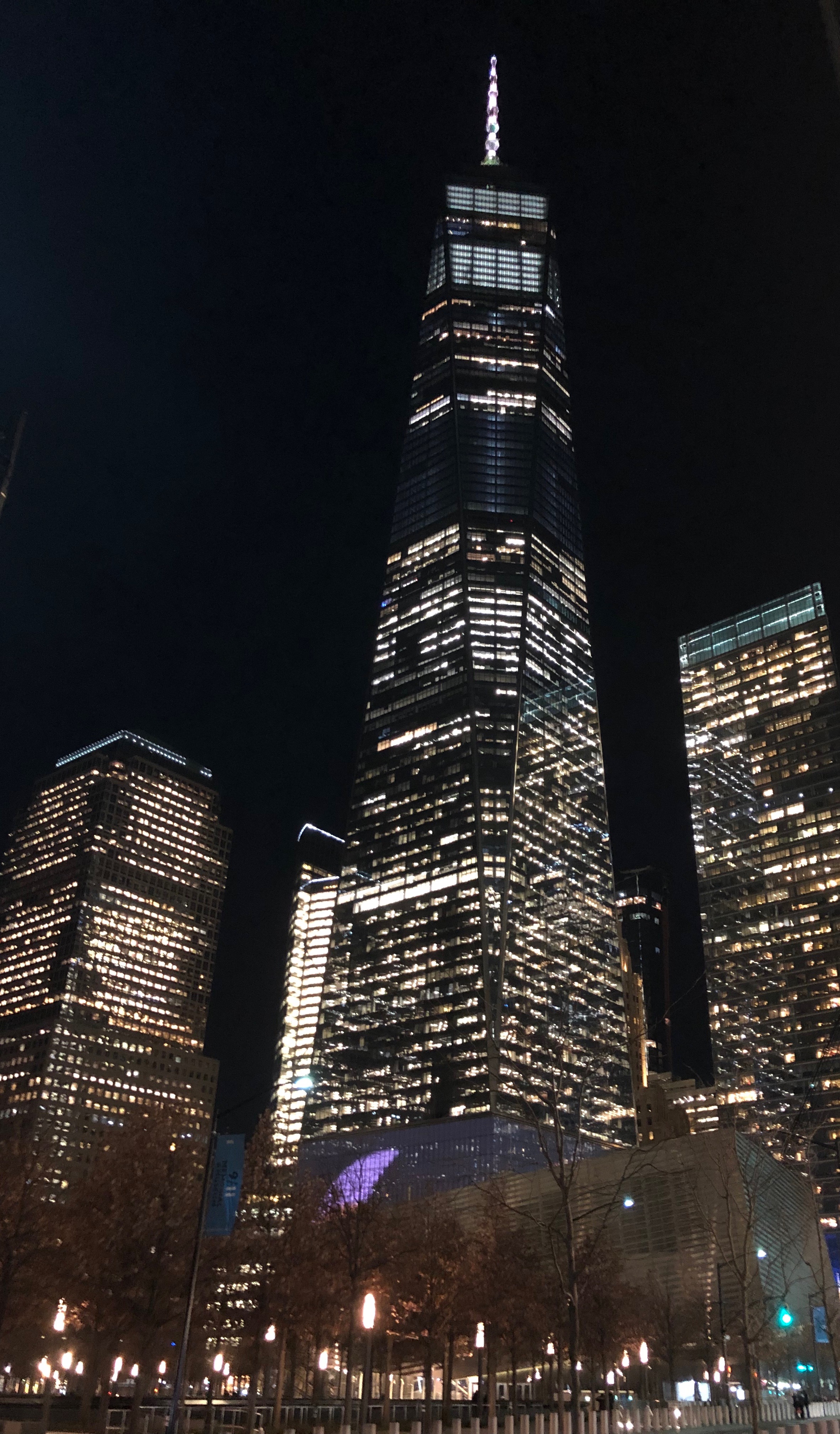 WTC.

Seattle panorama.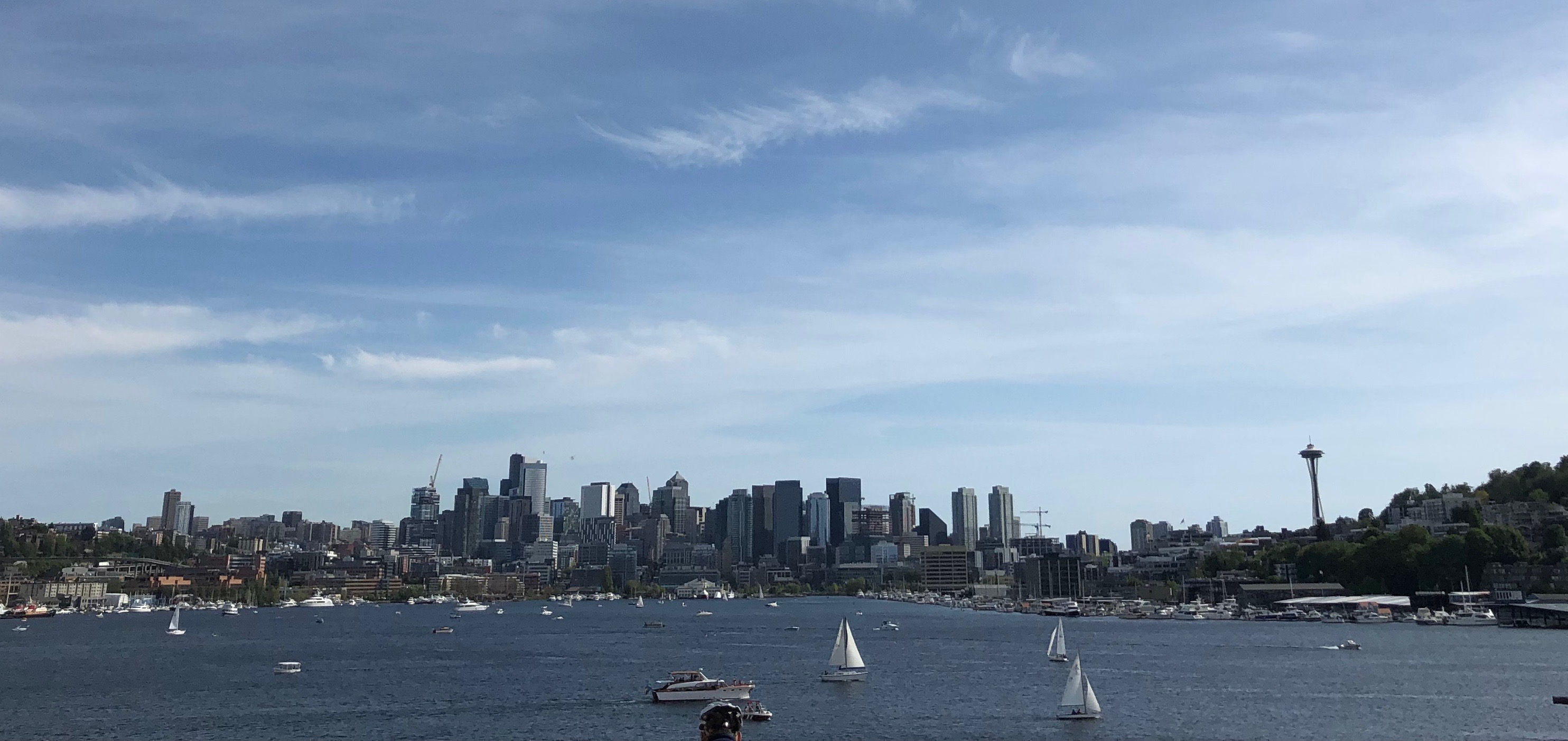 Seattle on a rare not-gray-and-damp day.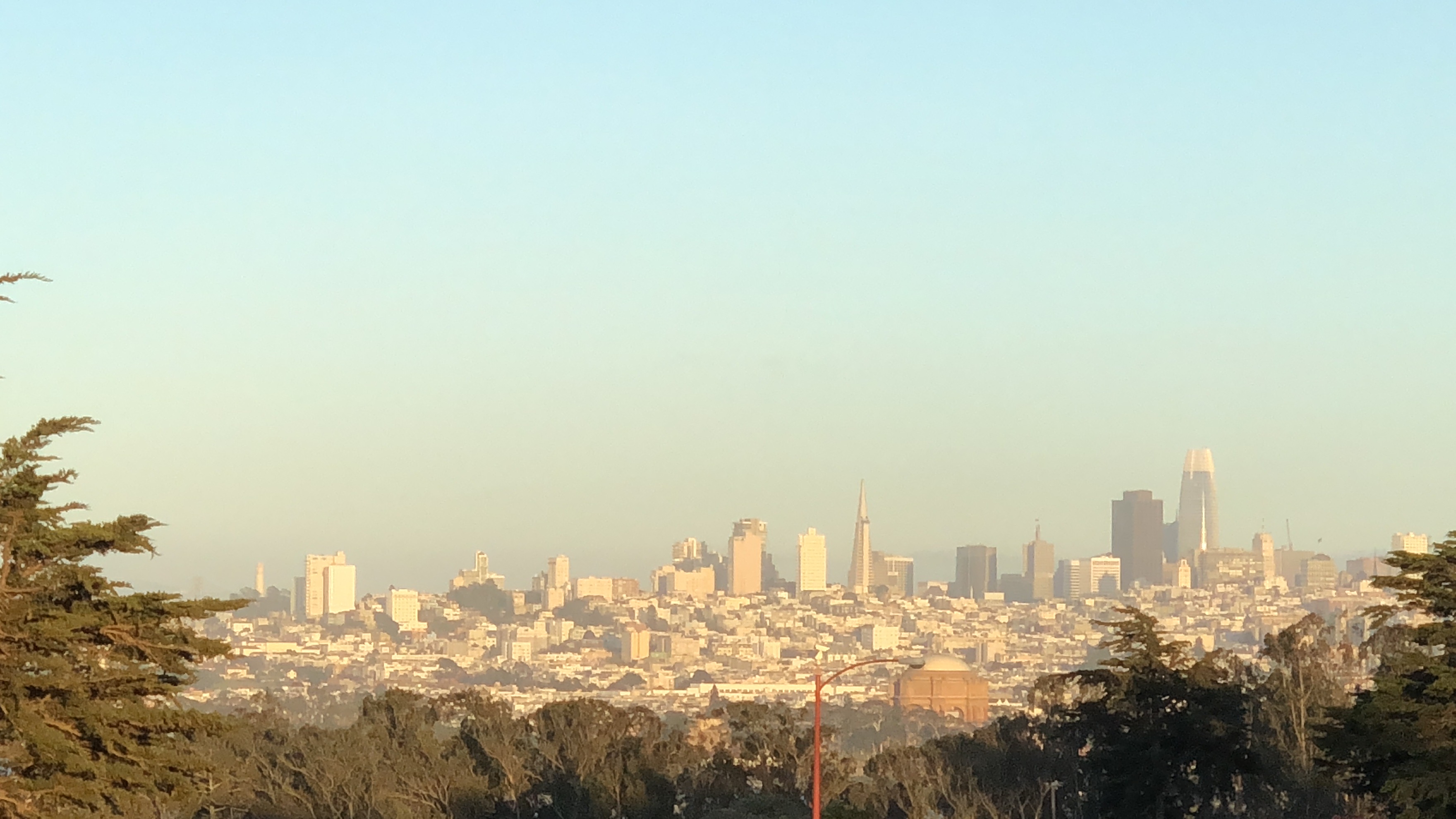 Evening sunlight and SF skyline. And one prominent red lamppost but what the hell.
Sky Pictures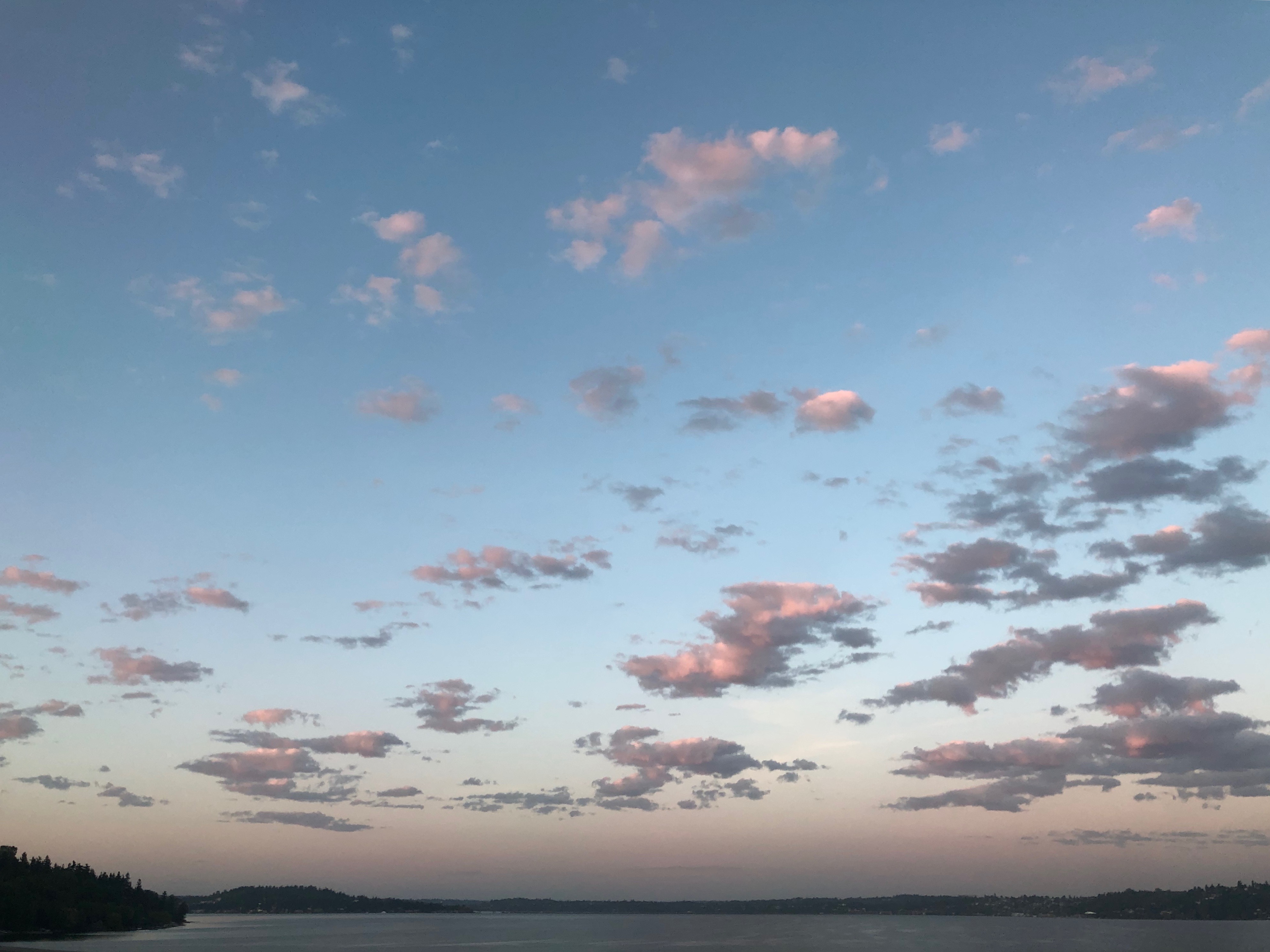 5:45 am sky in Seattle.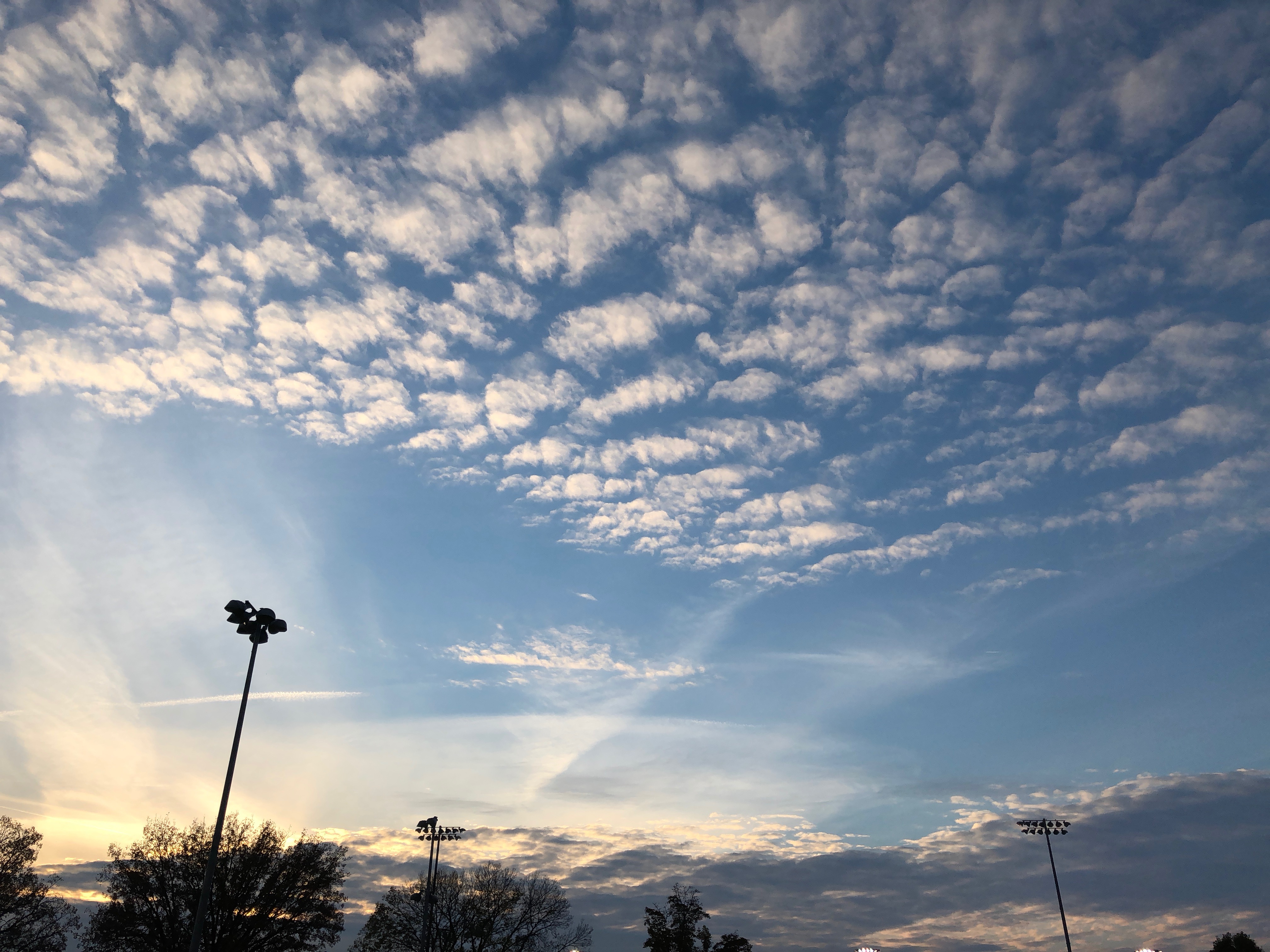 Evening Midwestern sky. The last time I played tennis at Purdue outdoors was under this sky.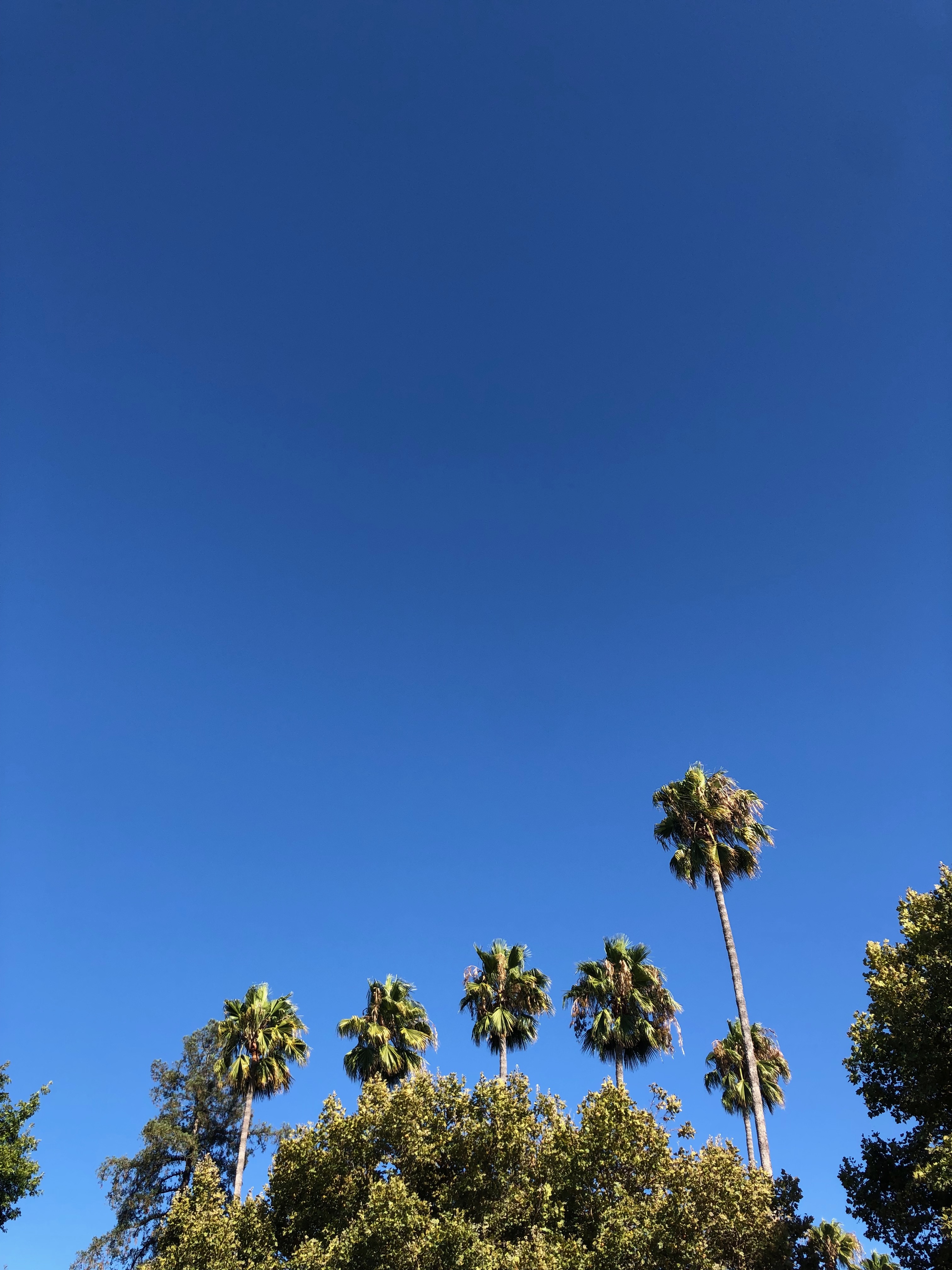 California blue.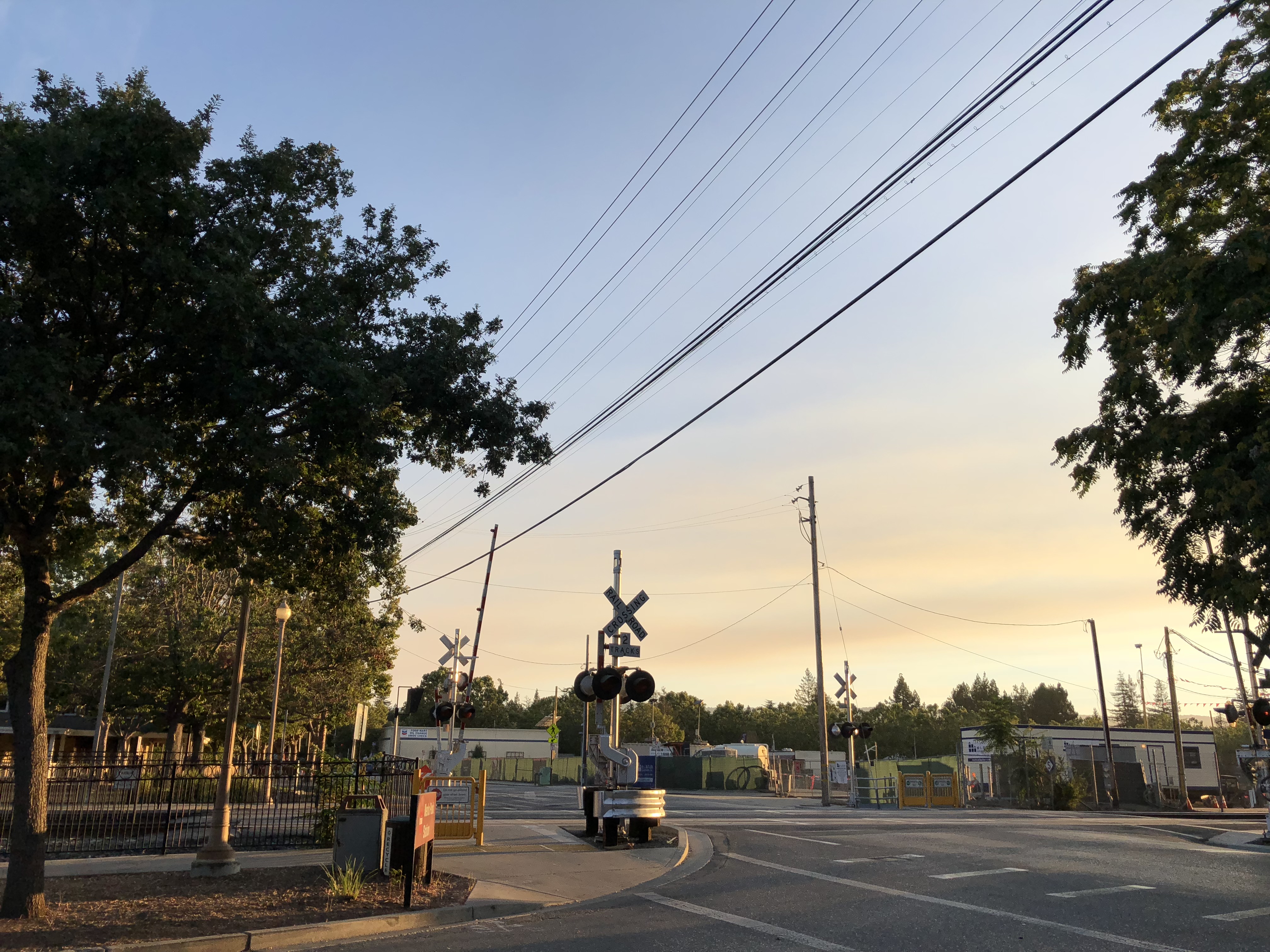 Menlo Park, CA, Caltrain station in the evening.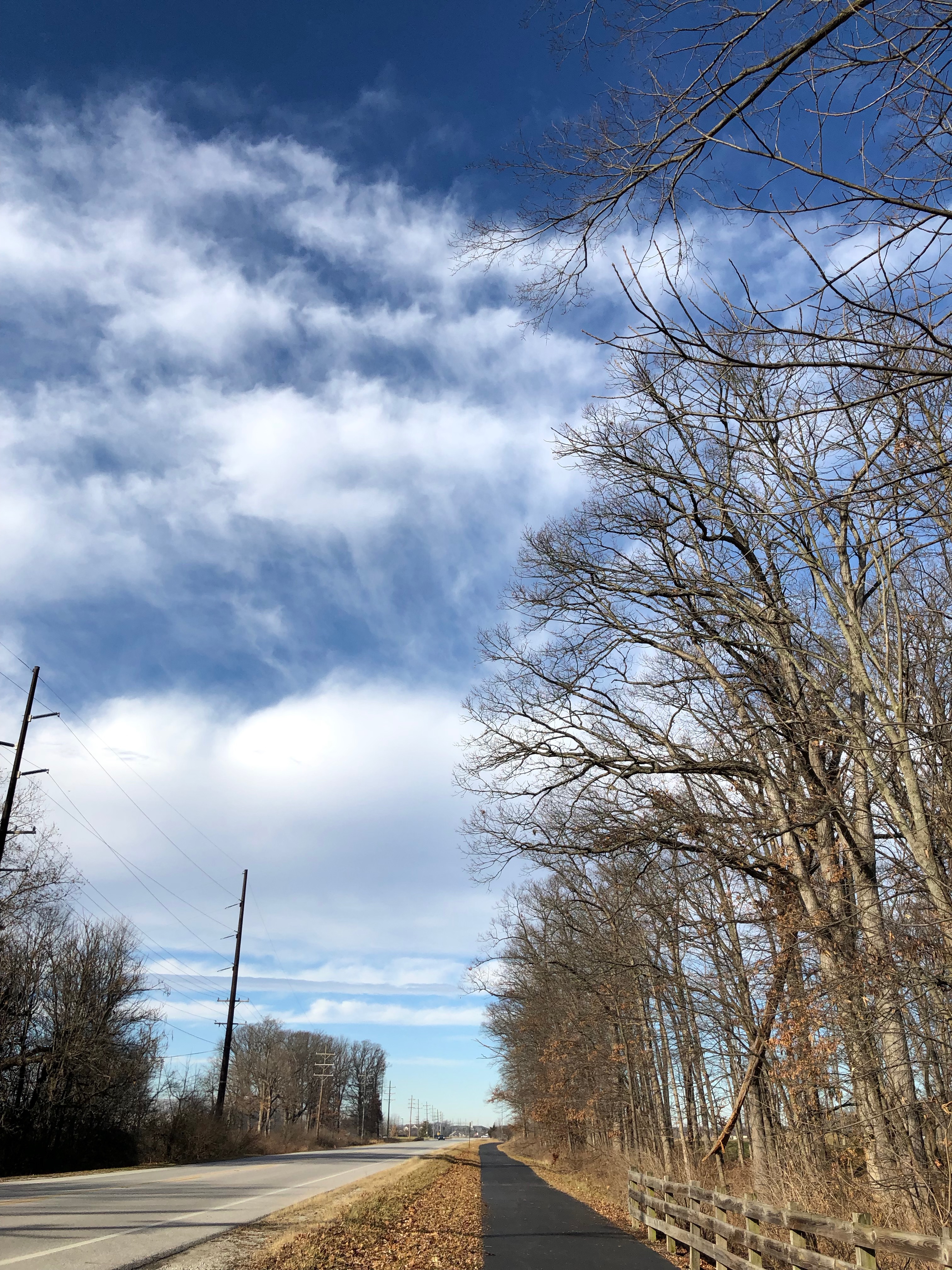 Cold January day in Indiana.
Miscellaneous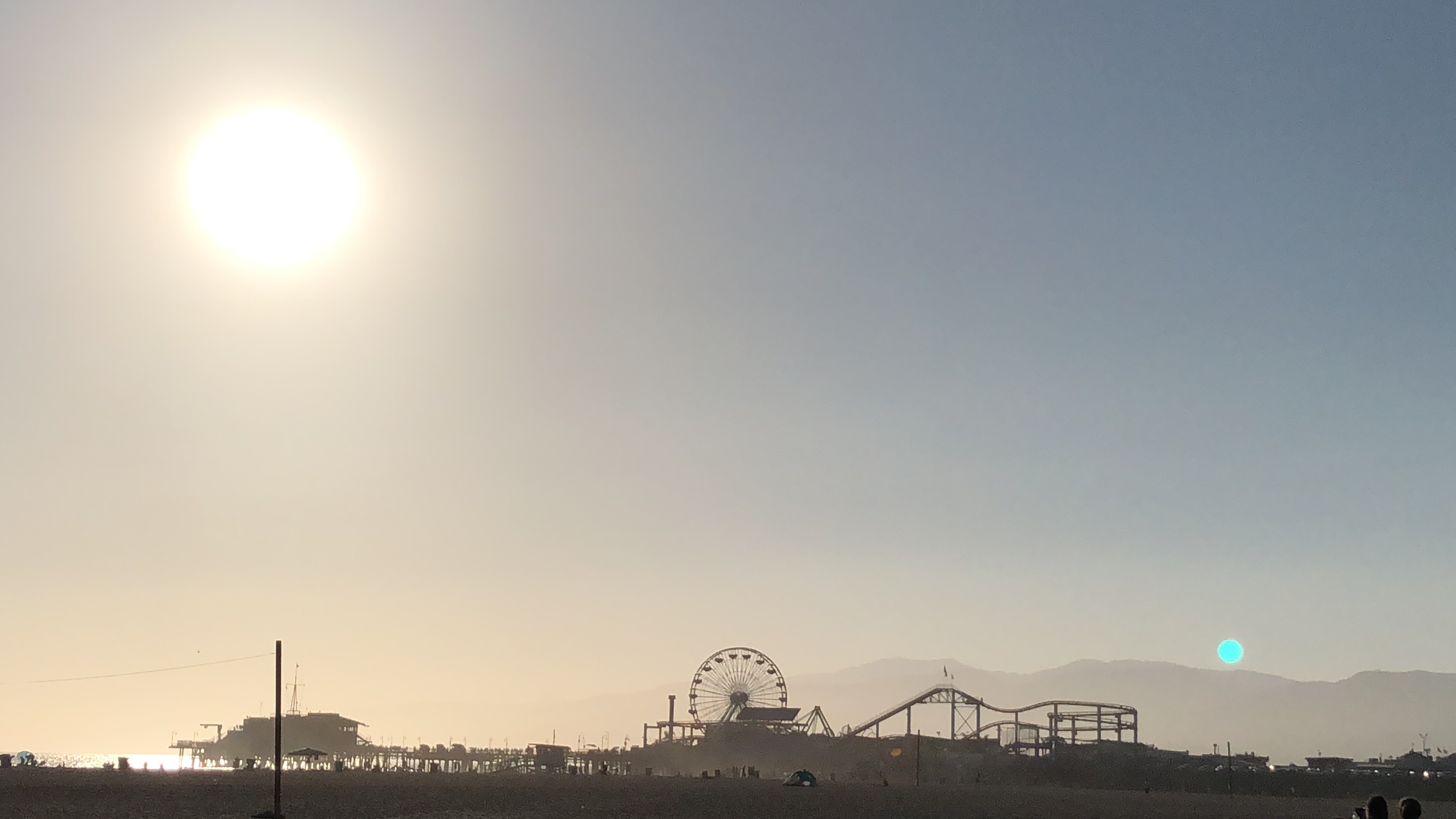 Santa Monica Beach. The pictured turned out to be this good purely by accident.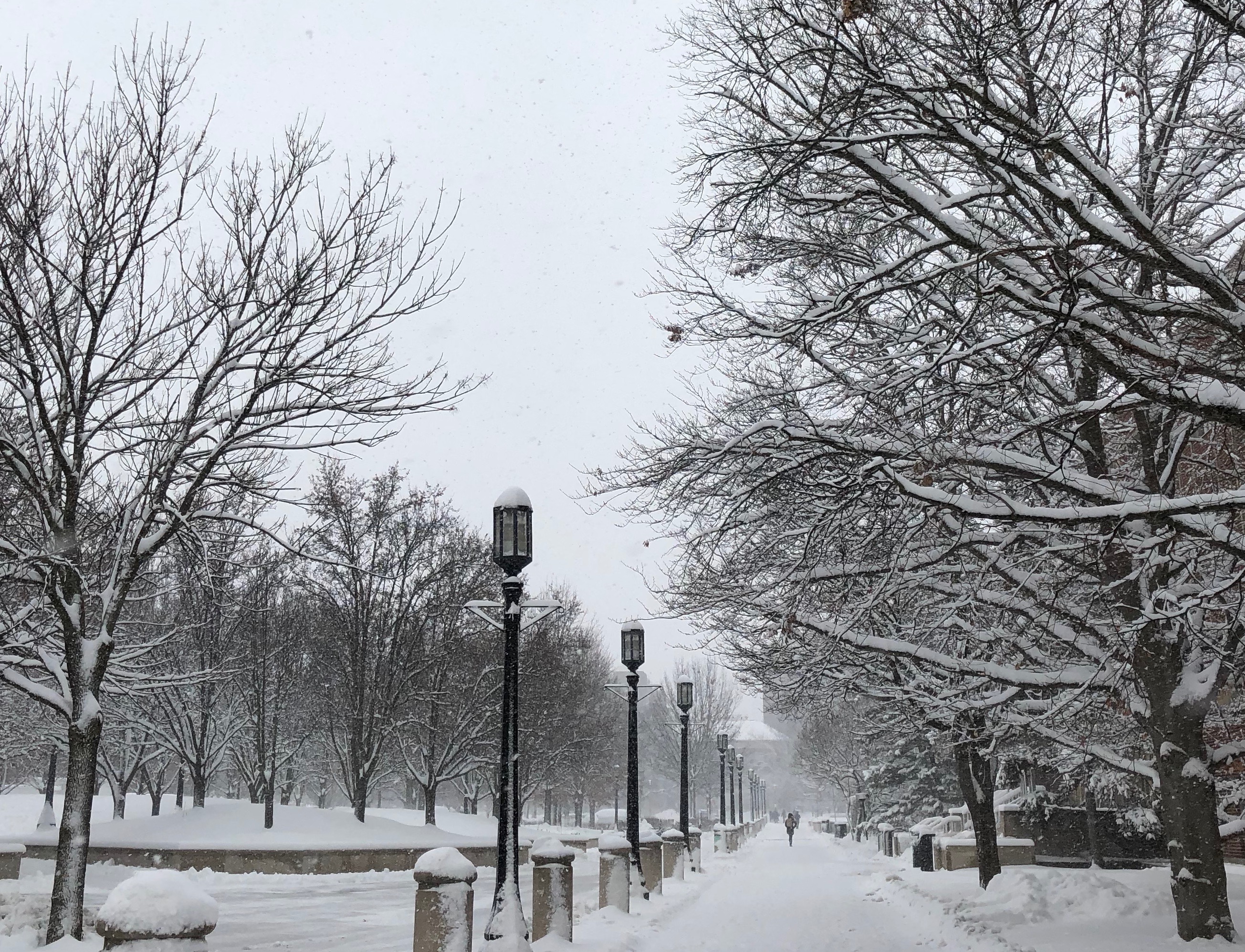 Snow @ Purdue.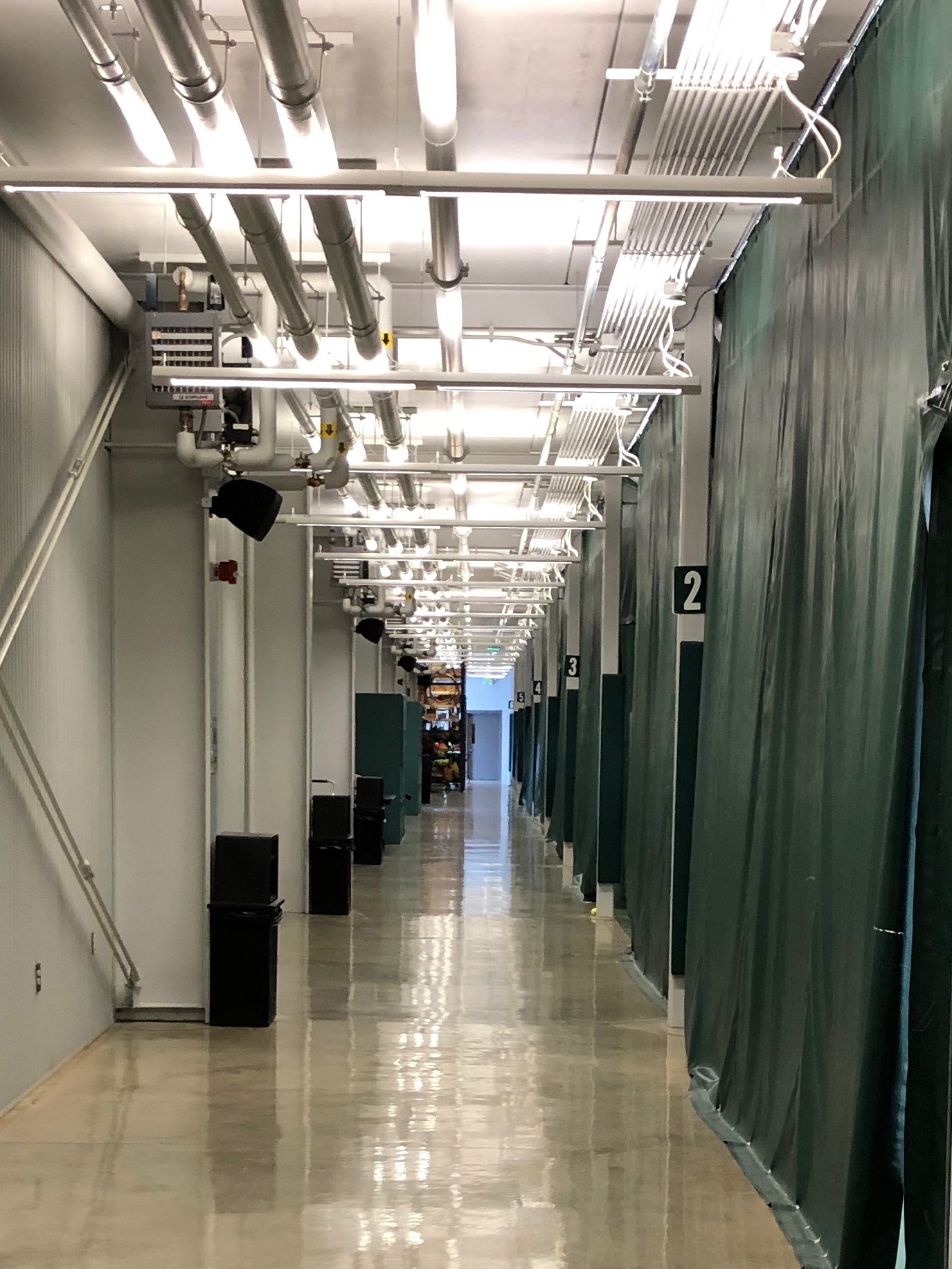 Schwartz Tennis Center at Purdue University. Walk down this corridor to a tennis court.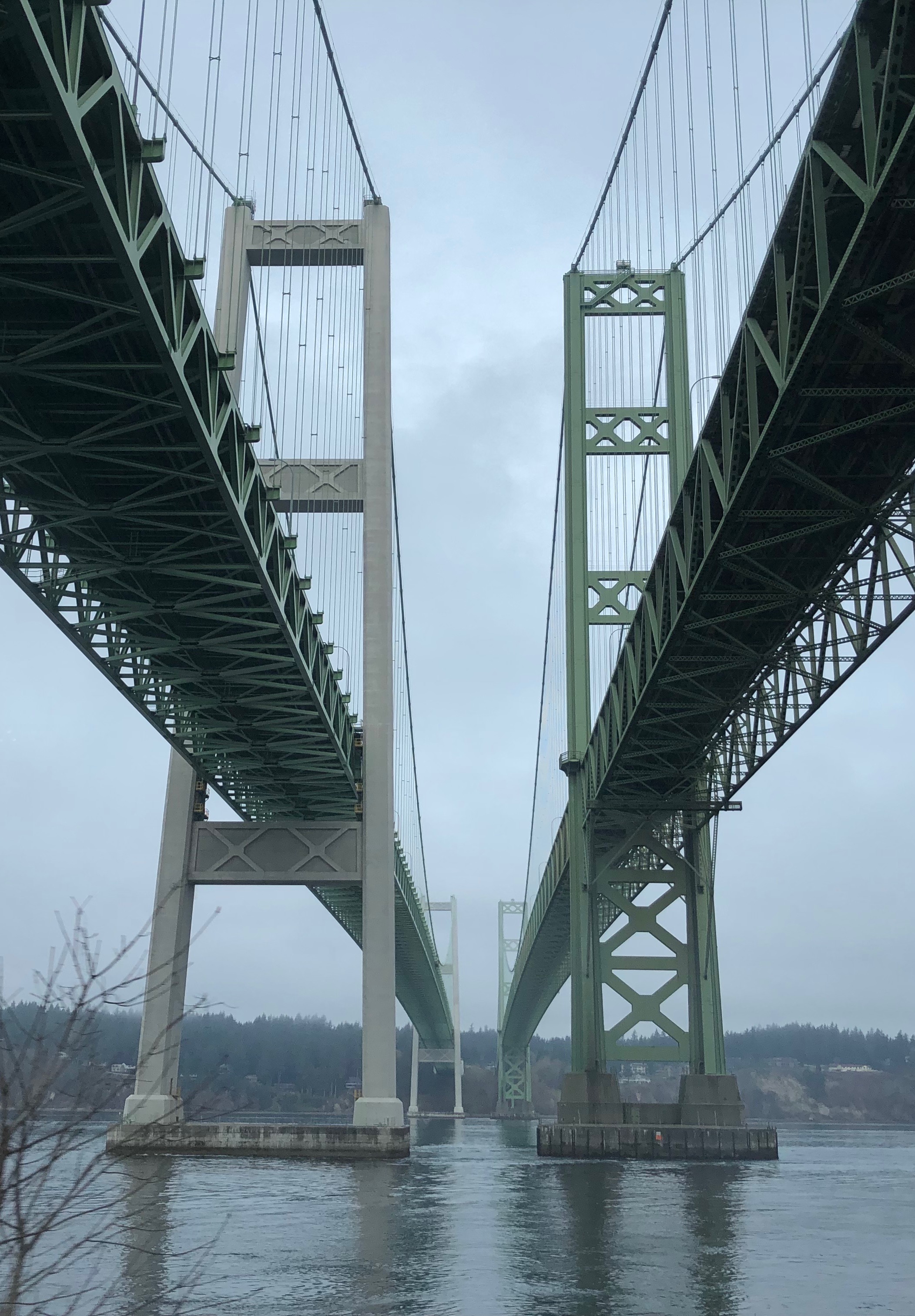 I was in a train, saw this bridge approaching, took a picture of it.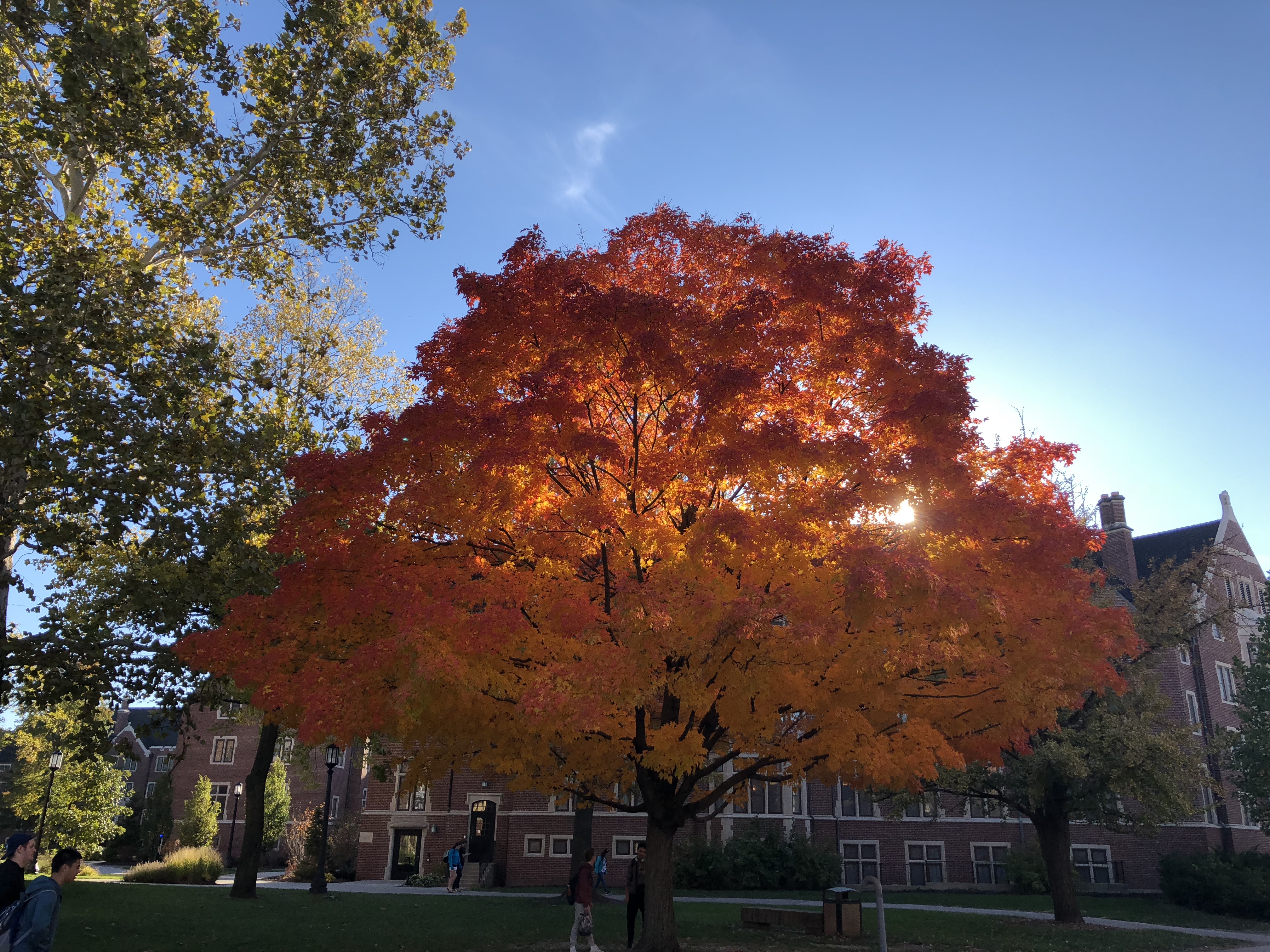 Fall color at Purdue.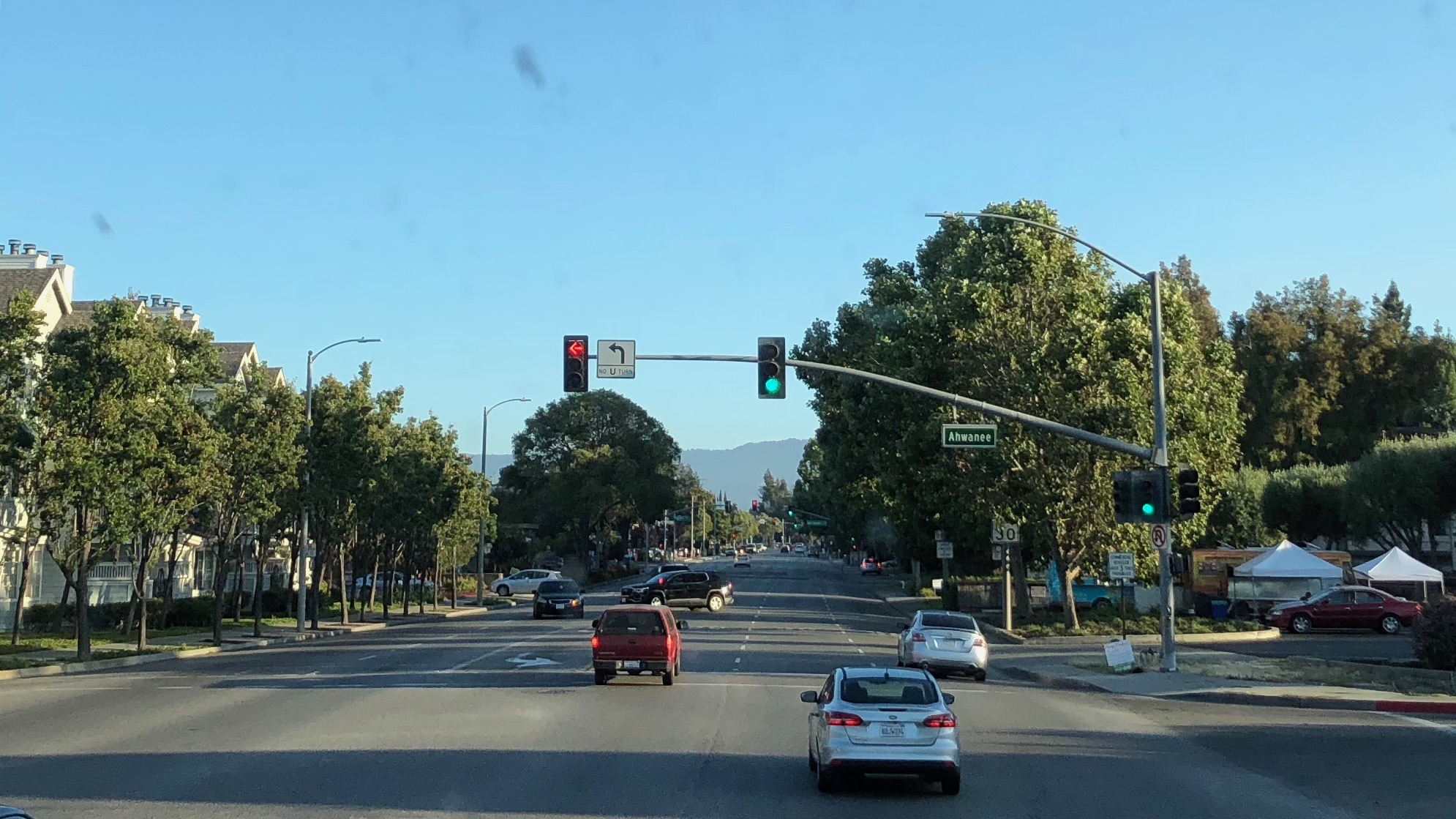 Sunnyvale in the evening.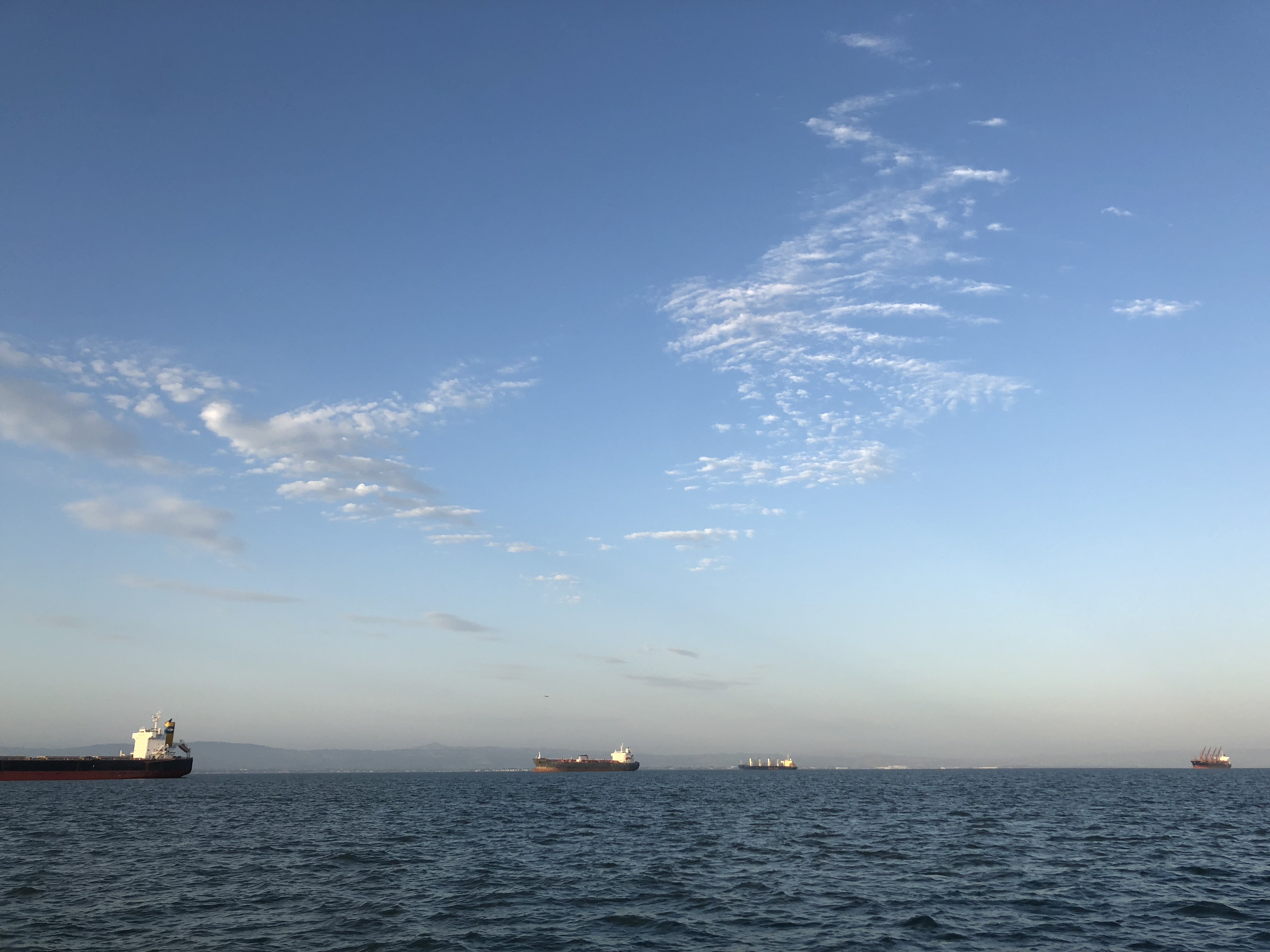 Blue California sky. Blue California water. 4 identical ships. Taken on a ferry ride from Redwood City to SF.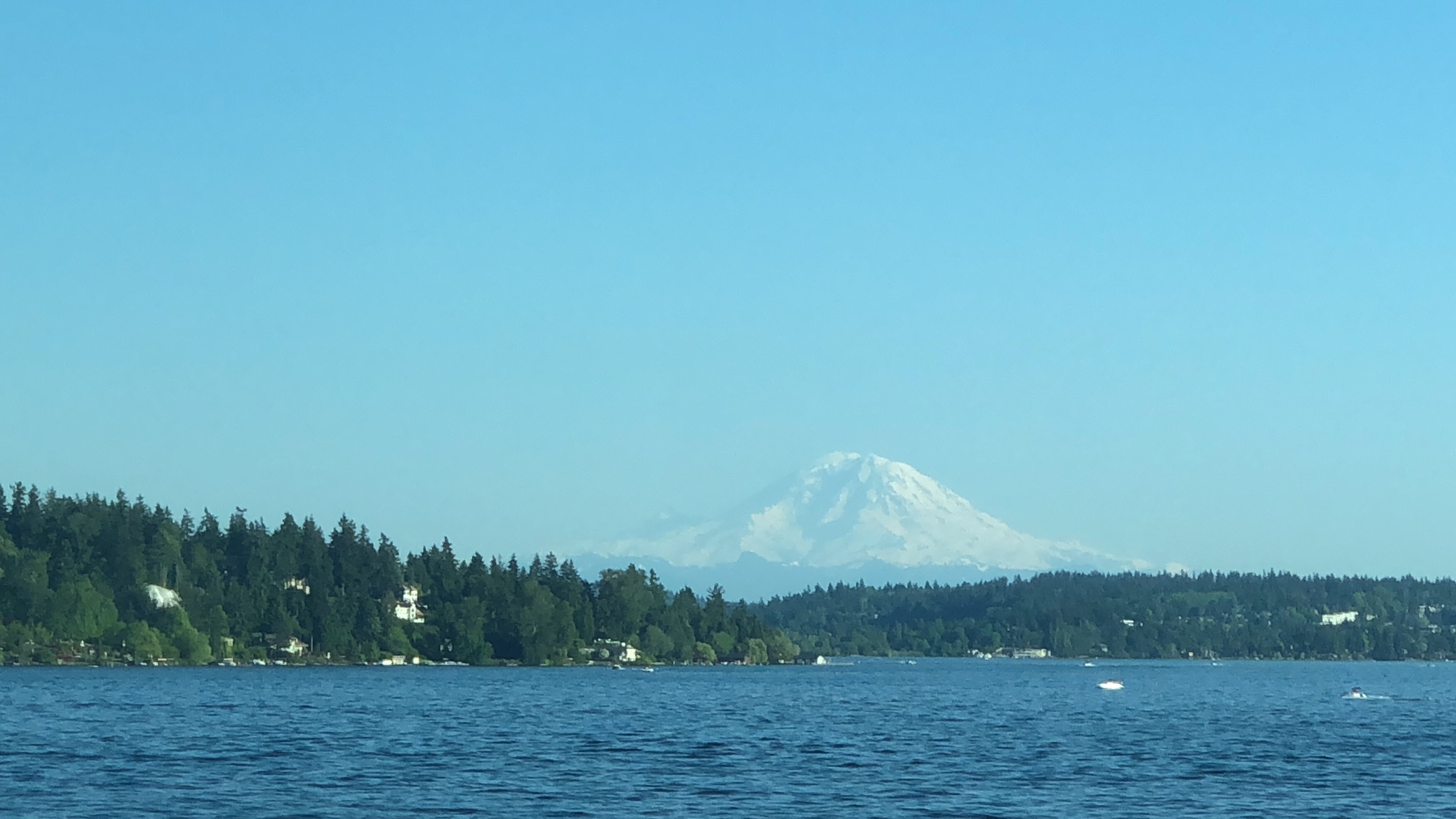 Mount Rainier as seen from the floating bridge that connects Seattle and Bellevue.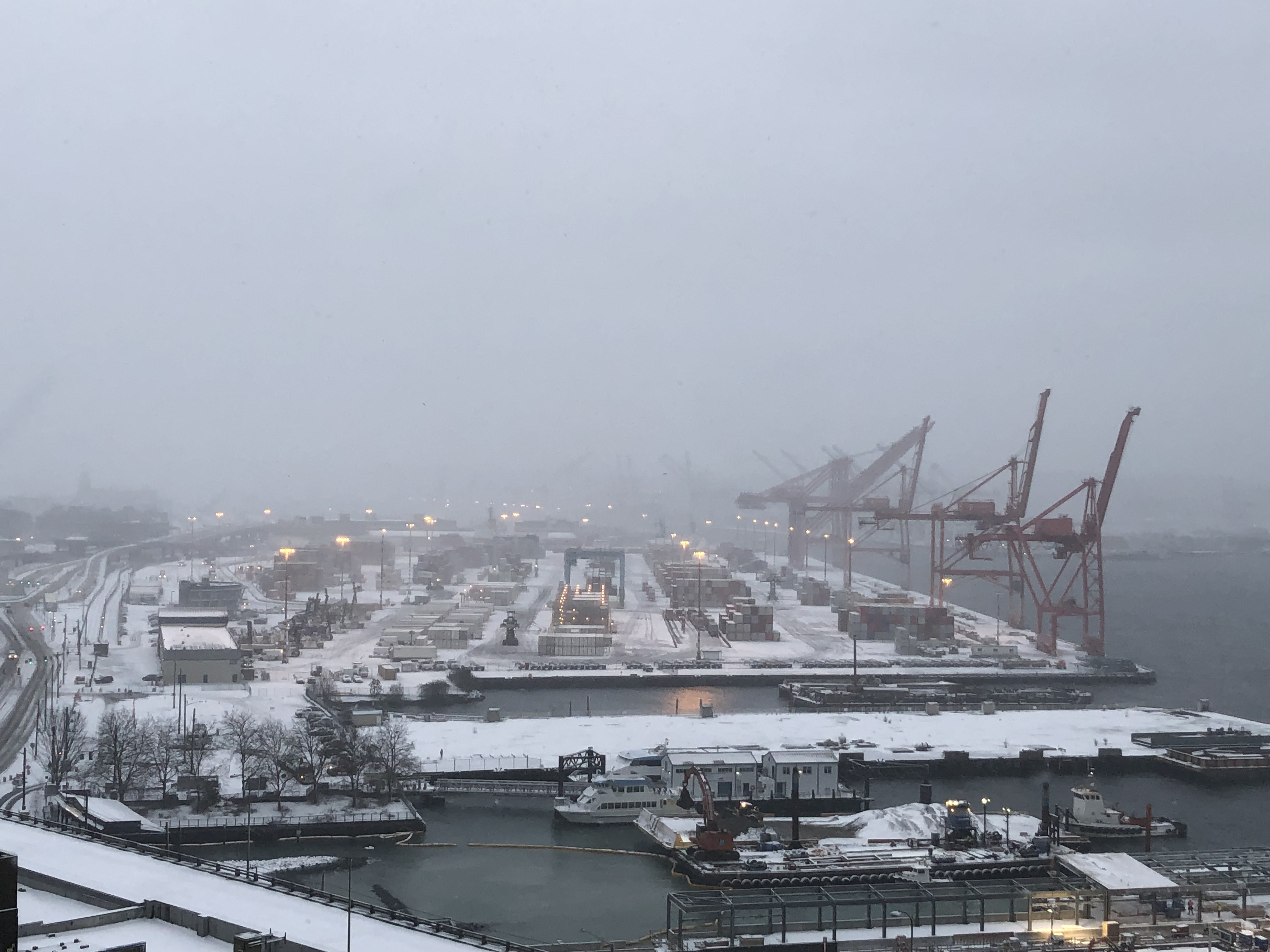 Worst snow storm in 20 years in Seattle but the lights at this port are on and work continues. Amazing.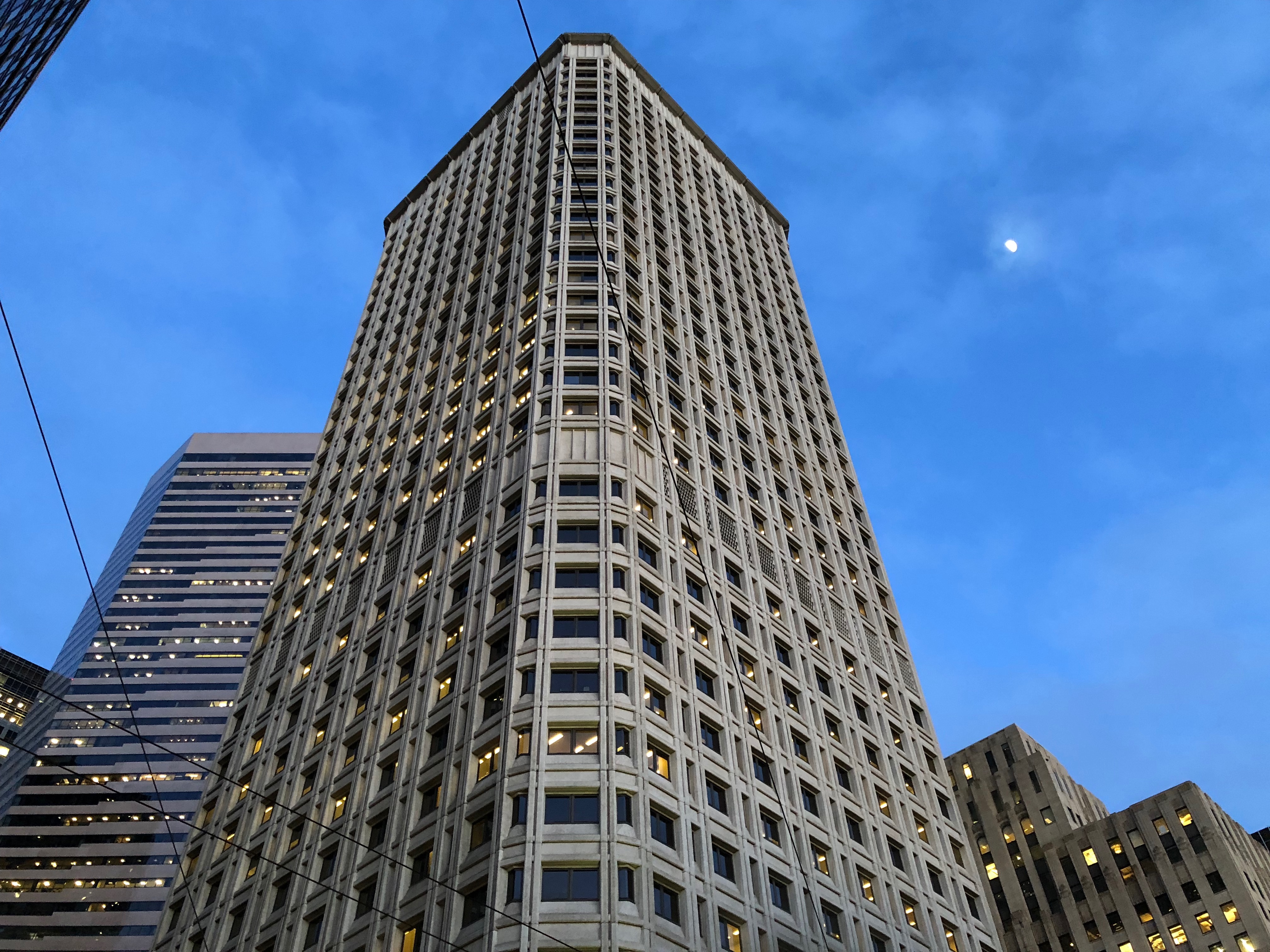 A random building in downtown Seattle.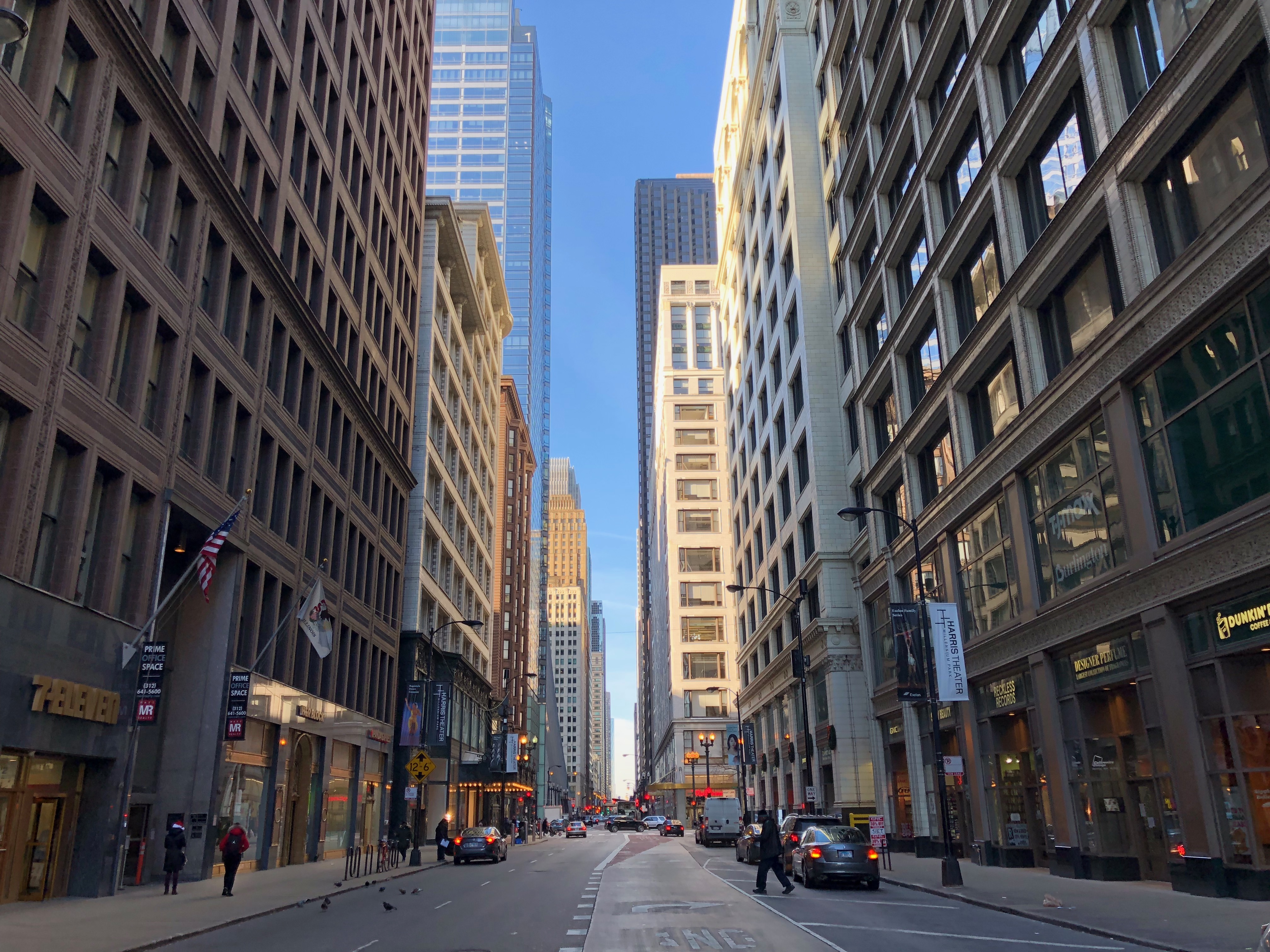 Chicago financial district the day before Christmas.
Nothing special about this picture itself but I felt compelled to include it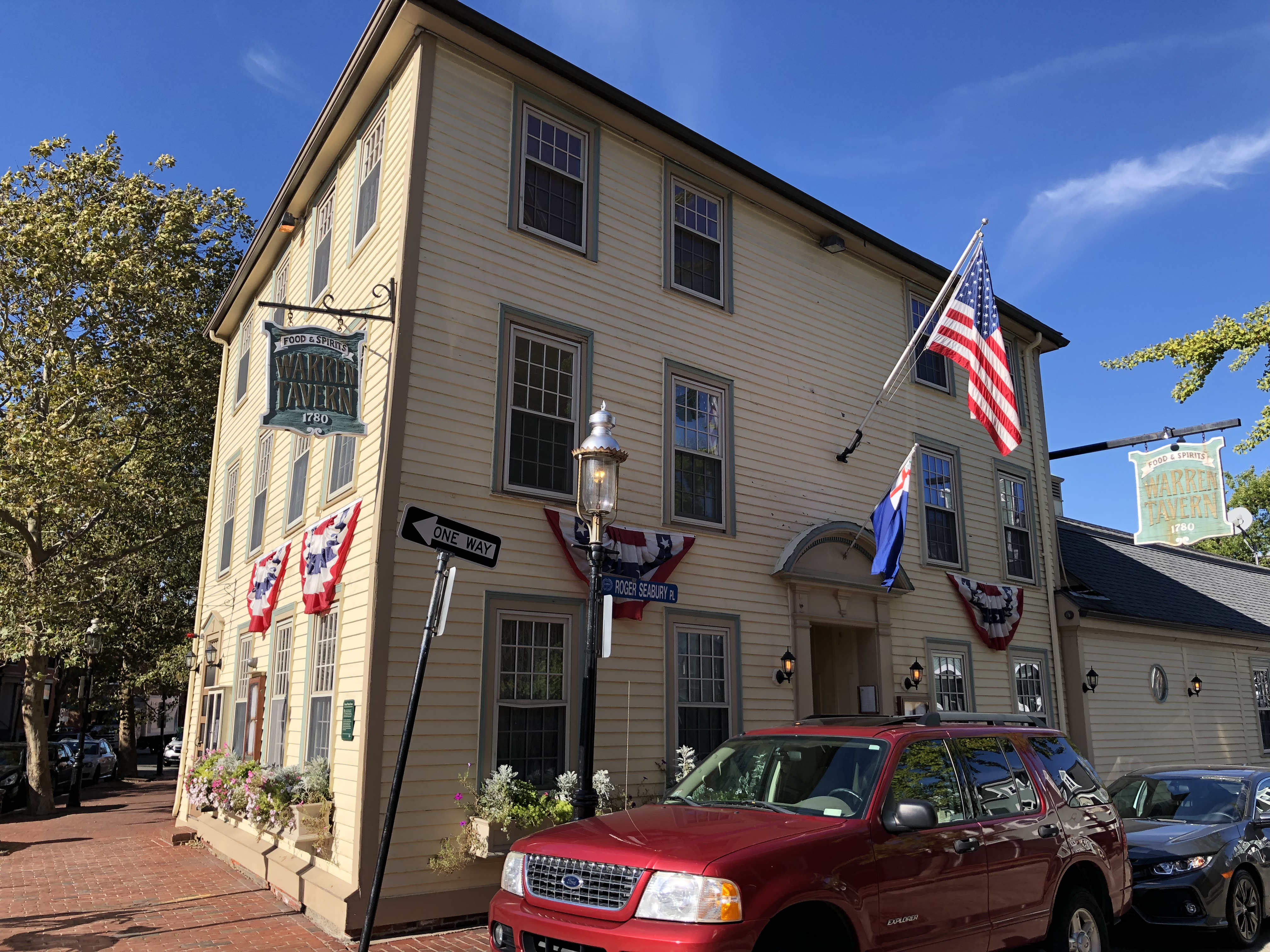 Warren Tavern in Boston. George Washington drank here.